One common need across all businesses is to have great financial information to reflect the business' historical performance as well as measure its progress towards its goals. Financial planning is critical and many businesses do not have the bandwidth to do the "deep dive" into the financials to provide the story of the organization's performance (past/present/future) along with the key metrics that will drive behavior and results. Our expert team of financial consultants have a long history of entering numerous businesses at different times in their business cycles and providing executive insight into performance and causal effects (direct and indirect). Tying the financials back to the operation of the organization is critical for the team members to know and understand the impact that each of them play to top line revenue and bottom line profit. A strong financial process and reporting will provide higher efficiencies within the organization as well as clearer results for business decisions.
Our Approach
Our team will take the time to understand the existing process and why existing processes are in place. We work with existing staff and executives to identify what are pain points as well as needs to do their job well. We believe that all financial information should not simply be numbers on a page, but rather tell a story of the inner workings of any specific department, division or operation. We collaborate with existing staff and executives to simplify the overall financial process, all the time keeping in mind that the process has to be flexible to accommodate future changes. We implement and train all associated team members on process, reporting and action.
Insight
With decades of experience and deep understanding, MXGlobal has provided financial processes and reporting that has assisted companies, freeing them to focus on decisions that make sense for the financial future of their organizations. We have worked with organizations through high growth periods (organic or acquisition) to ensure that the financial systems change as needs change. Financially preparing to be the acquired entity or to be the acquiring entity takes considerable financial acumen to ensure a smooth transition as well as ensure an ROI on the investment. Our experts have experience with many acquisitions in the private sector as well as the public sector.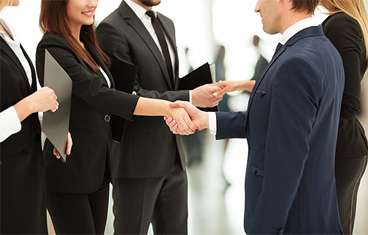 Client Result
MXGlobal has many clients that we continue to work with over the years. We have assisted some clients through revenue growth from $3M to $80M in six (6 years). We have assisted many clients with strategic acquisitions, nationally and internationally and have prepared some clients for the scrutiny of an acquisition of a public traded company. Other clients have started and sold companies over the years and MXGlobal continues to provide services for the new companies. We enjoy the partnerships that we have forged with our clients, and we shift focus quickly and with purpose to address our clients' needs.